Ideas, projects and emotions
The bathroom imagery is made of sensations. Soft shades that evoke notes of relax and comfort, elegant environments or more intense contrasts, vibrant with energy. Combinations of colors and materials, surfaces, textures, lights and chiaroscuros become cues to create spaces in tune with different personalities.
PoppingTrend
FeelingSoft
ForeverChic
FenixLike
PoppingTrend
Trendy, intense and expressive combinations. Energy and freshness for environments with a strong appeal.
FeelingSoft
ForeverChic
FenixLike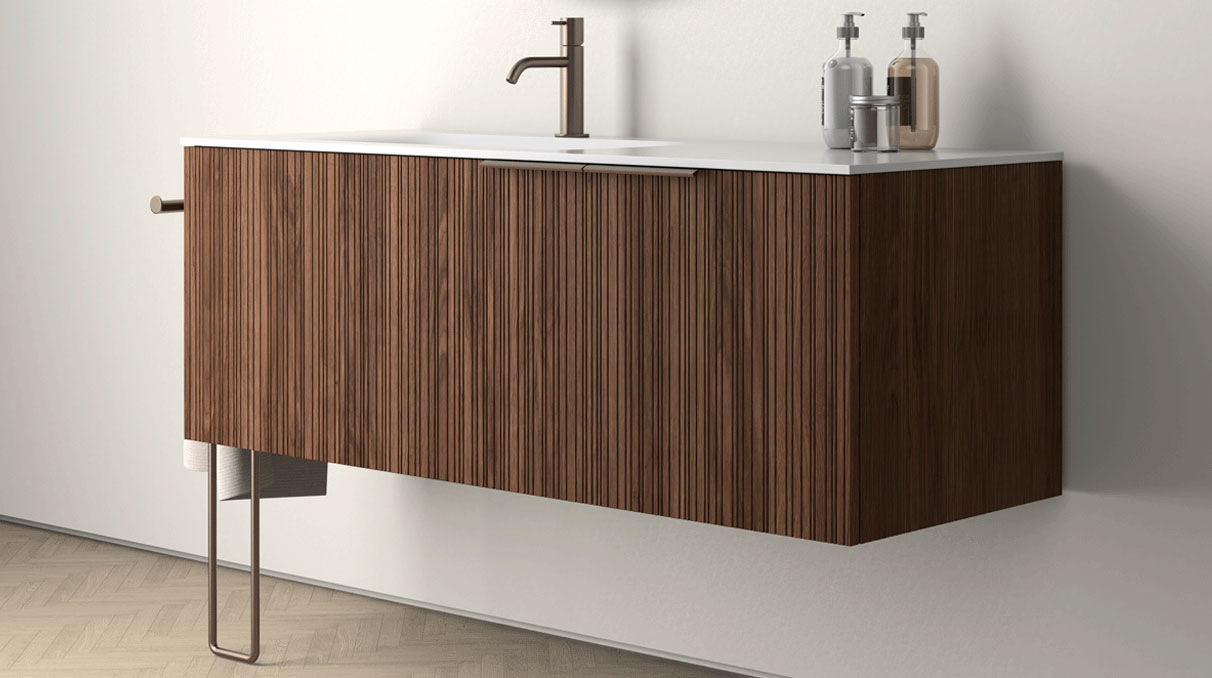 The composition Stilo enlivens the bathroom with a linear style, always up to date.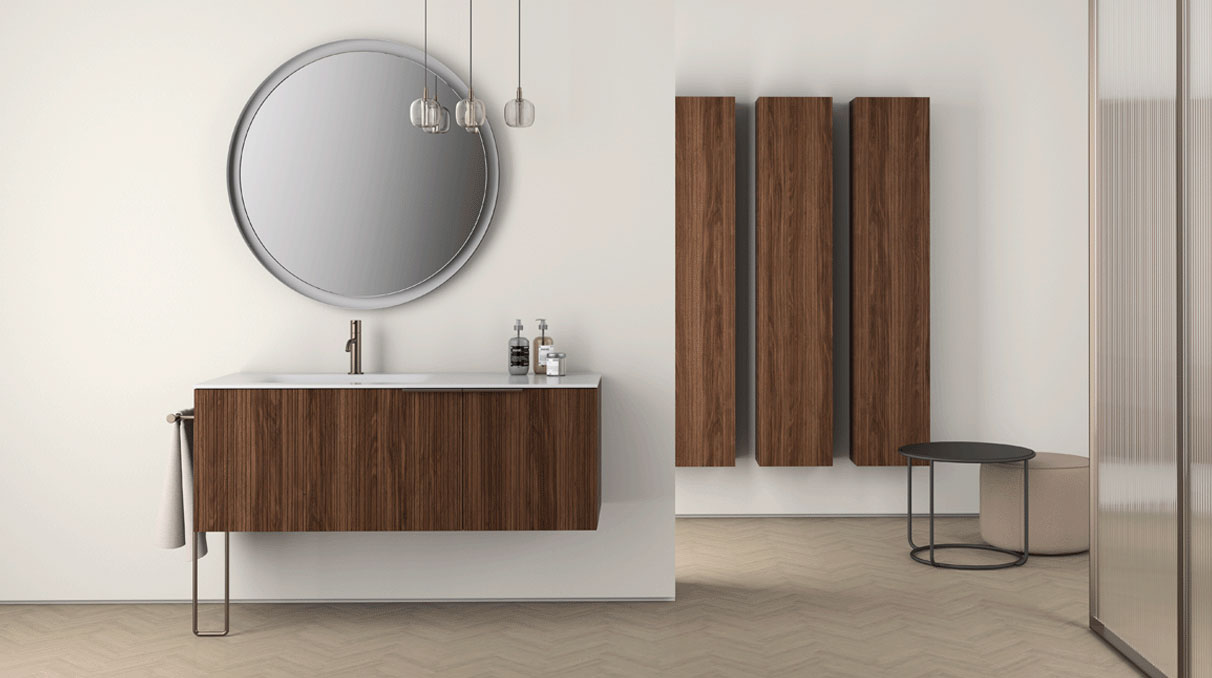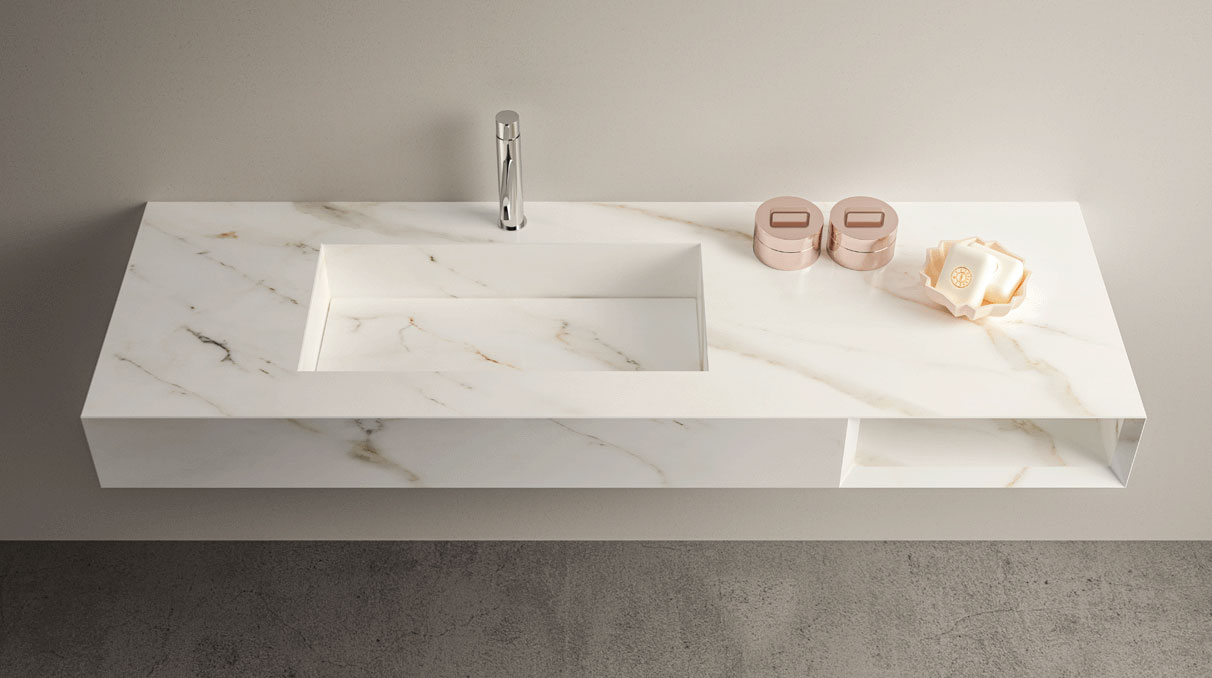 Harmony of volumes and voids
An elegant and refined solution has as its protagonist the Modula wall-mounted washbasin in gres installed in the niche, combined with the bright mirror with polished edges.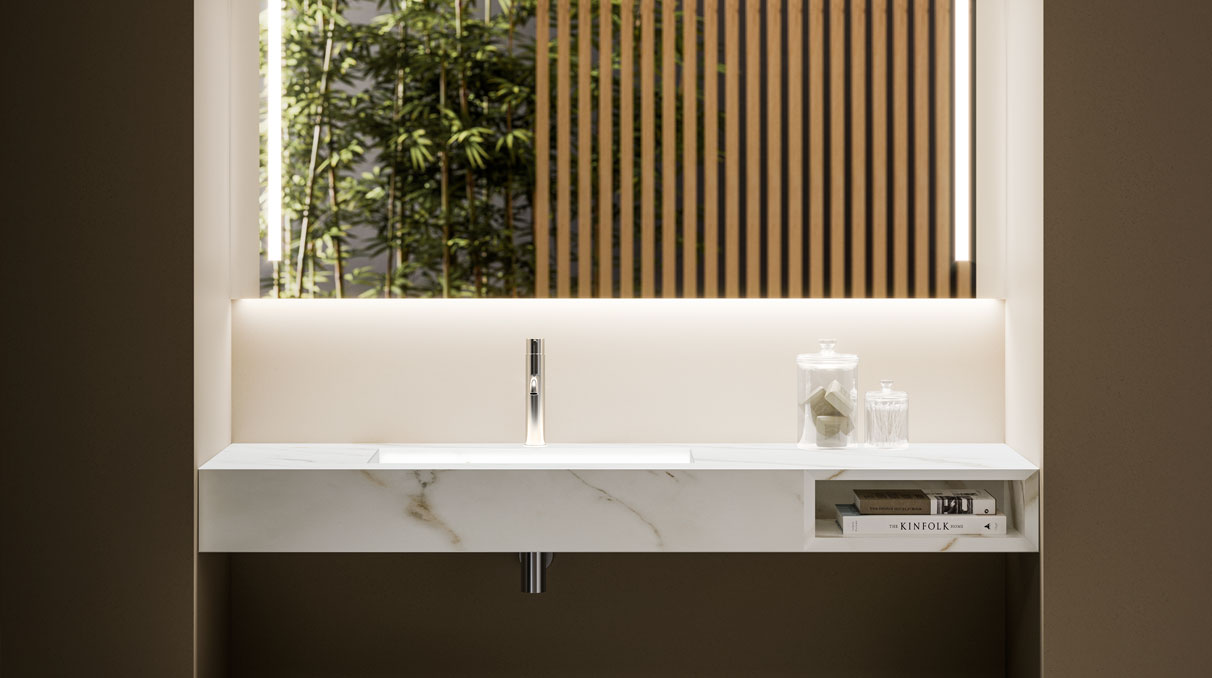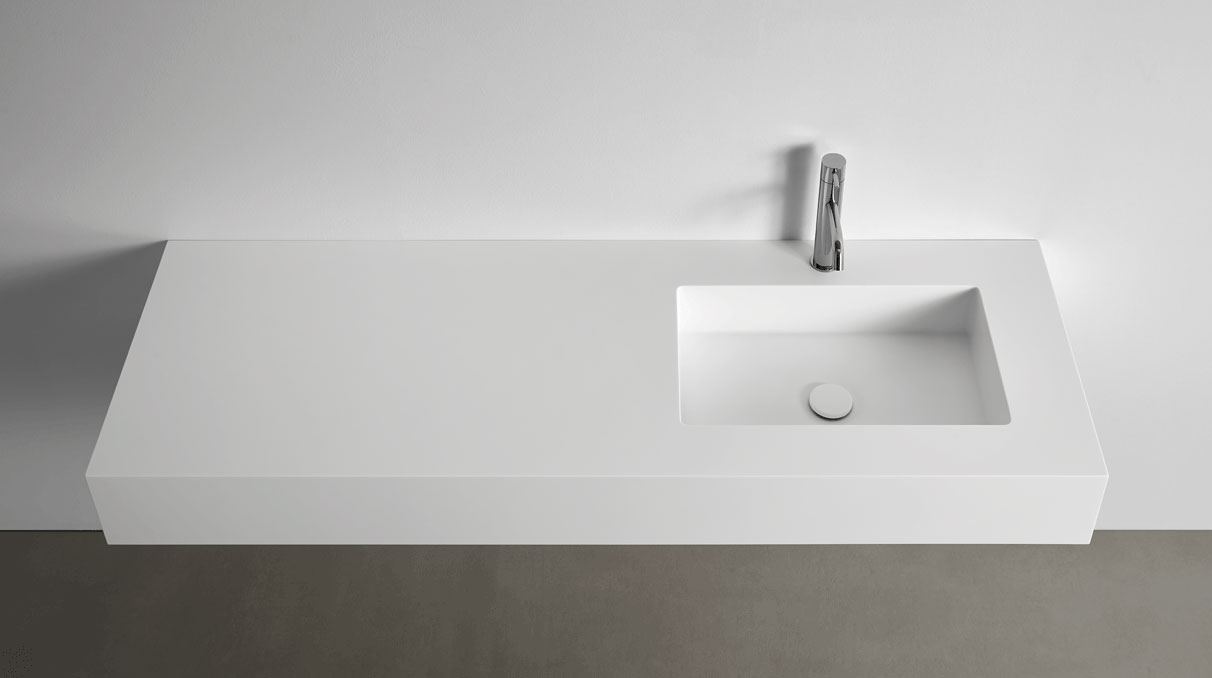 Between history and present
The architecture of the past is enhanced by the rigorous lines of the long suspended Modula washbasin in Corian. The composition of Gola Design units offers great storage capacity.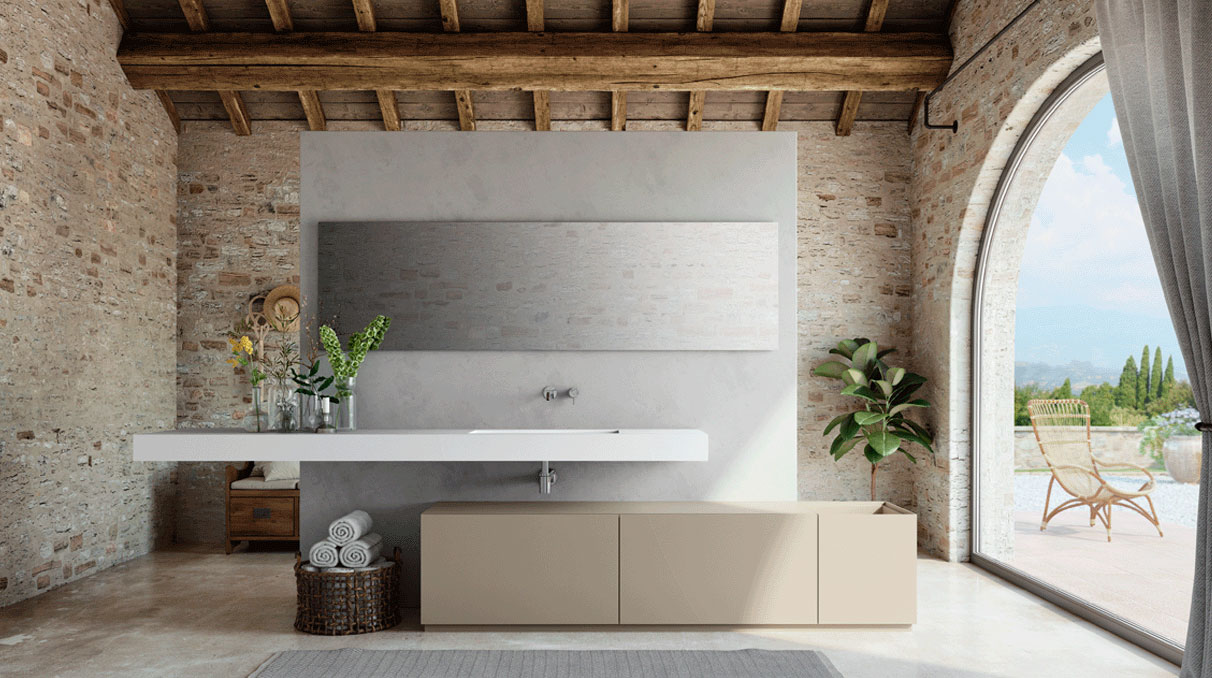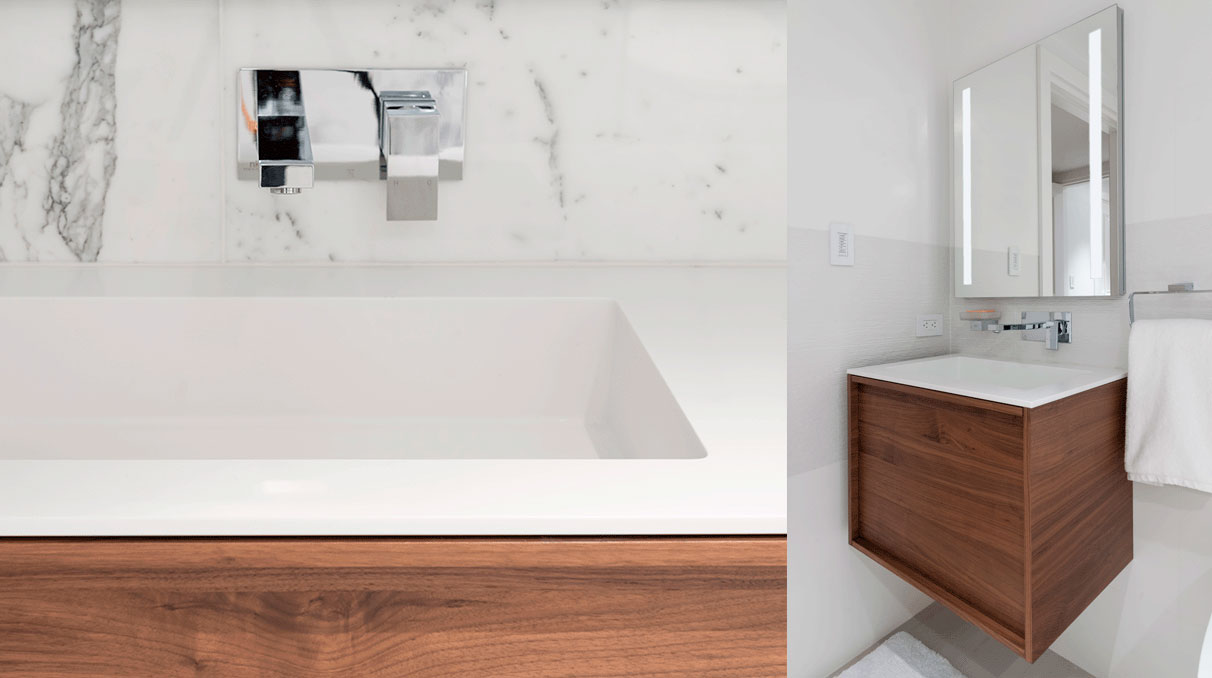 The natural Walnut wood of the Loop composition interacts with the Carrara marble in an interplay of textures amplified by the bright tones of the room.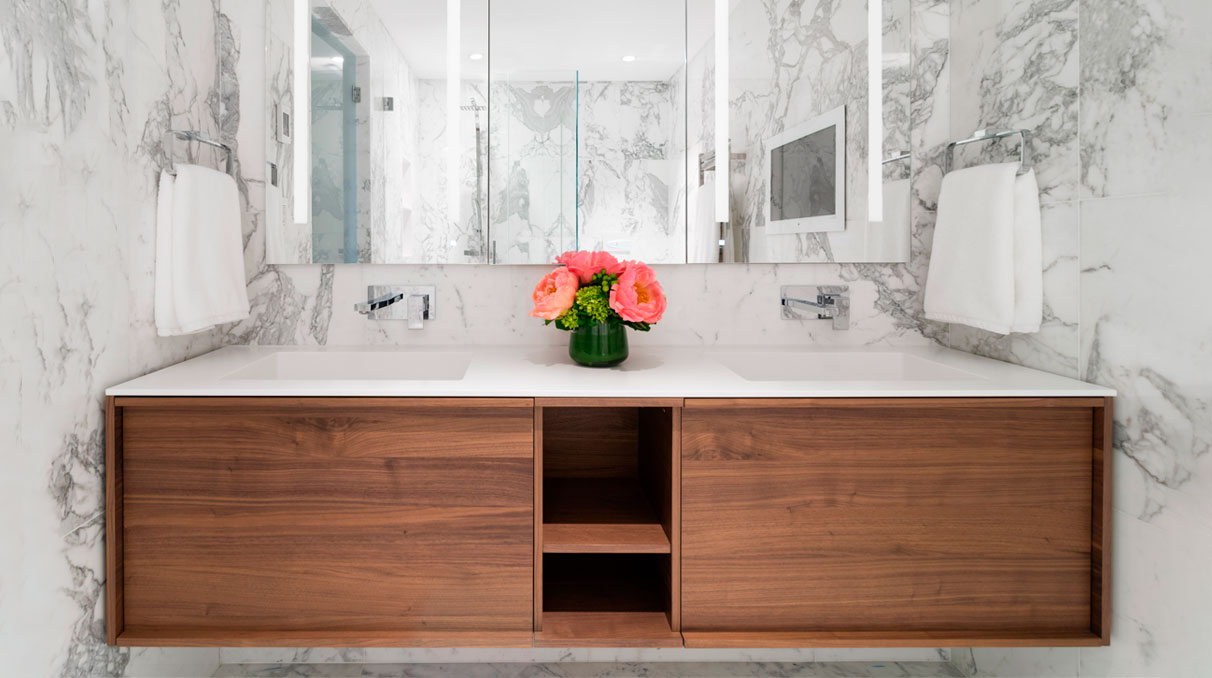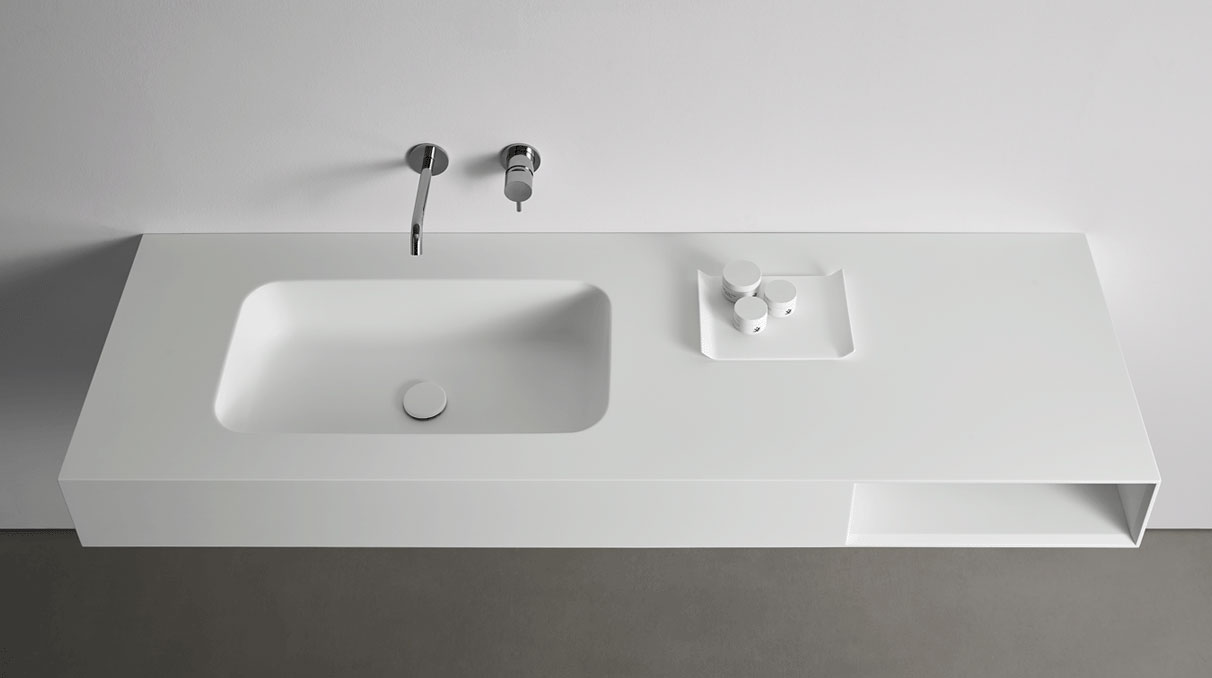 The essential lines of the Modula wall-hung washbasin are enhanced by the sophisticated touch of the color chosen for the Gola Design cabinet.