With Tailormade Stocco you can customize your bathroom space and create elegant, functional and versatile compositions, perfect in both small and large bathrooms.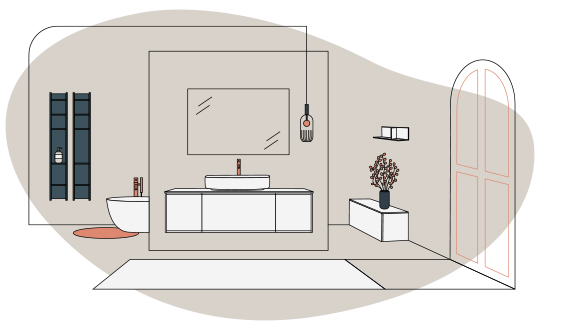 All the furnishing solutions for the bathroom: base units, washbasins, complements and design accessories, in refined and technological materials, customizable in many variants of finish, color and size.
The essence of design in refined chiaroscuro
An embossing frame draws a minimalist elegance
The emotion of design exalts the essential shapes and the character of the materials
Rigorous design for a chic and optimistic urban universe
Functional and elegant geometries
Harmonious simplicity and functional design
Discover the infinite possibilities of furnishing with unique projects in terms of character, harmony and aesthetics: choose the system for the water point, match the type of washbasin and complete the project with the proposals for tops, complements and accessories.
The DNA of Stocco quality
Behind every product made with care there is the commitment of Stocco to designing functional, ergonomic solutions that are beautiful today and tomorrow, the result of craftsmanship combined with constant investment in research, development, design and service.